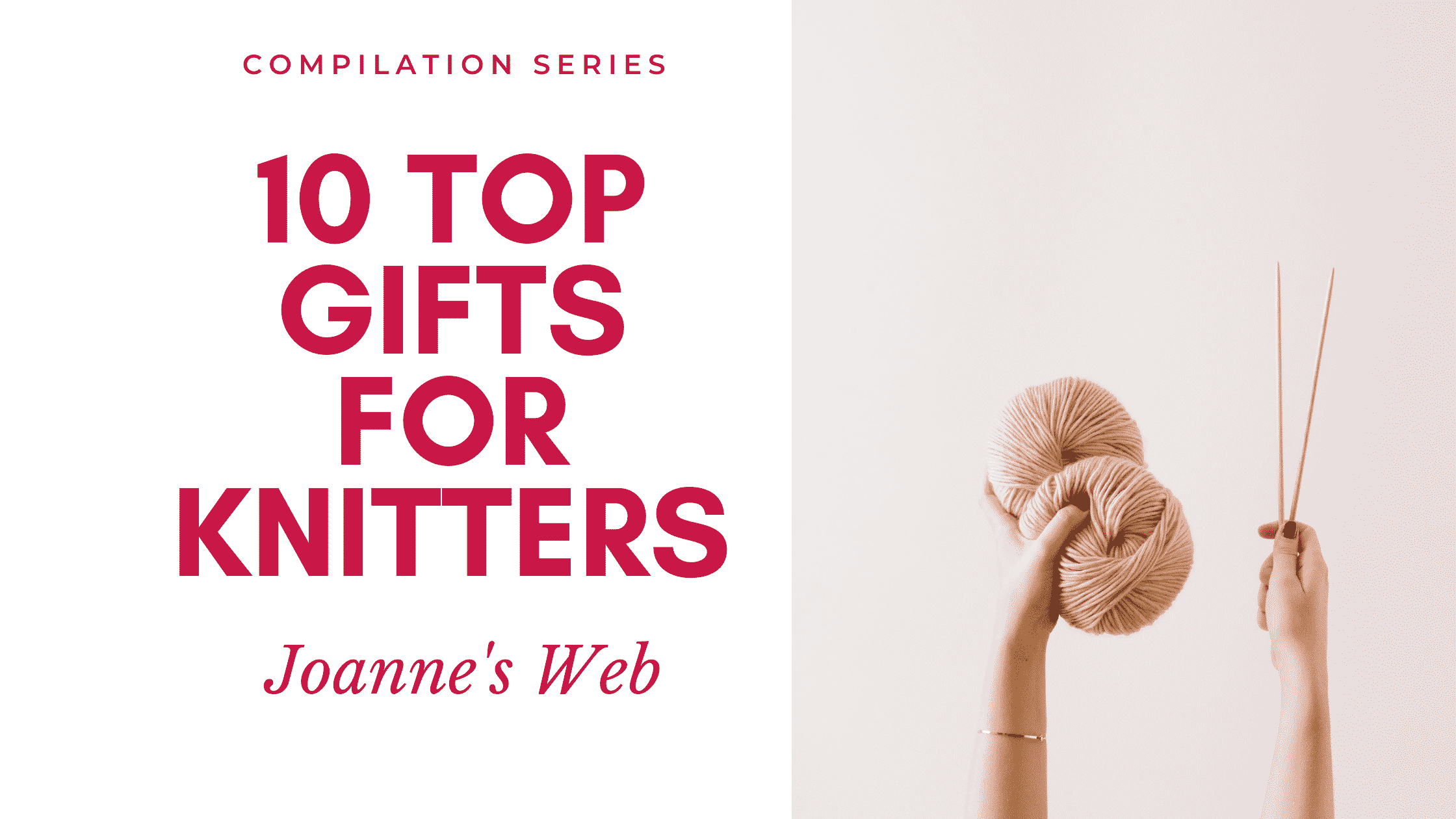 Top Gift Ideas For Knitters
This time we're making a list of the Top gifts our viewers, students, and friends love as well as the ones we think are just wonderful and useful for knitting.
From beginners to seasoned knitters, these are sure to make your life as a fiber artist so much easier and smoother.
This post includes affiliate links at no extra cost to you. So thank you for checking them out.
 🎁 Yarn subscription services are one of the top gift ideas right now. Particularly for those who are staying safely at home and want to continue crafting with love.
We've been getting our Knitcrate packages every month for over 3 years and continue to work with them making unique patterns for the yarn we get.
Their subscription boxes range from favorite color palette, artisan yarns, featured dyer selections, and more!
You can get 20% off your first 'crate' with the code Joanne20.
They include patterns, the yarn of the month, and sometimes a little surprise.
Feel free to browse through our Knitcrate project playlist to find something you might like.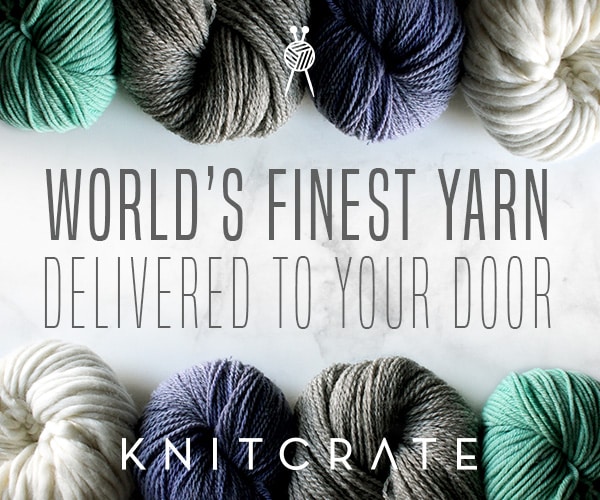 🎁 Chic Sheep yarn is one of Ana's favorite yarns. 
It is made of very smooth 100% Merino Wool with a super stretchy fiber.
It is perfect for garments that require to be stretchy like hats, socks, gloves, and similar projects.
The range of colors is also quite lovely.
🎁 Knitting memes are now all around us. This clever design was created by Ana and Carlos, Joanne's kids. It clearly represents the love and obsession we often have with yarn.
Get the message? 🤣🤭
Just one of our many designs inside our Teespring store merchandise.
If you're a fiber artist with a humorous side, you will truly enjoy these yarn meme items.
 🎁 This neck light is perfect for knitters, readers and creators of all kinds.
Forget about the awkward angle of a headlight and the super bright lightbulbs that might keep everyone up.
This personal light will help you knit away in darker conditions.
It features many light intensities and it folds into an ultra-portable size.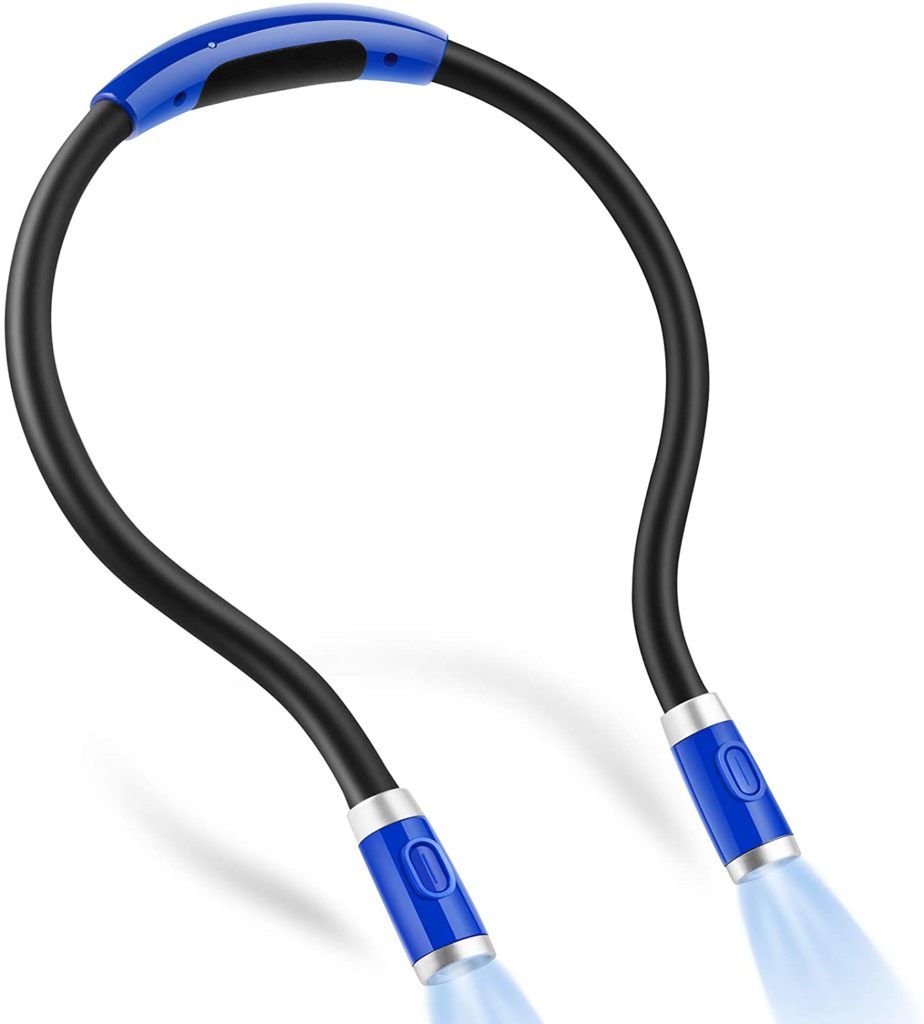 🎁 This is a knitting classic. Vogue Knitting has had their magazine publication for a very long time and this book is like a bible for knitters.
From yarn fibers, gauge and tools, all the way to detailed explanations with clear diagrams, this book will be your go-to reference book for Knitting.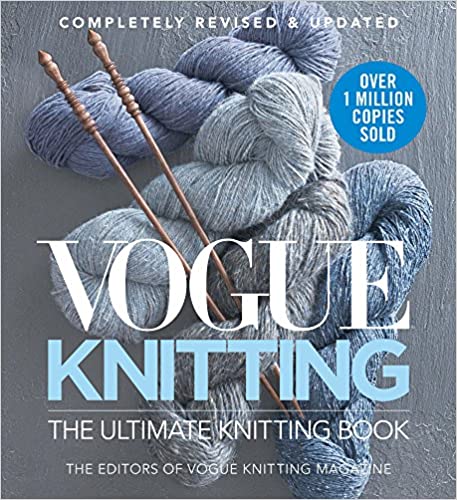 🎁 The best, handiest Knitting Bag for all your tools, yarn, and other fiber artist necessities.
It features a sectioned interior that holds up to 24 skeins of yarn!
Side pockets are super handy for easy access to your needles, tools, and notions and with compartments for other things like your wallet, phone, and more.
Durable stitching and carry strap, as well as an extra case, are included.
A perfect gift for your knitter or crocheter (ahem…maybe you…)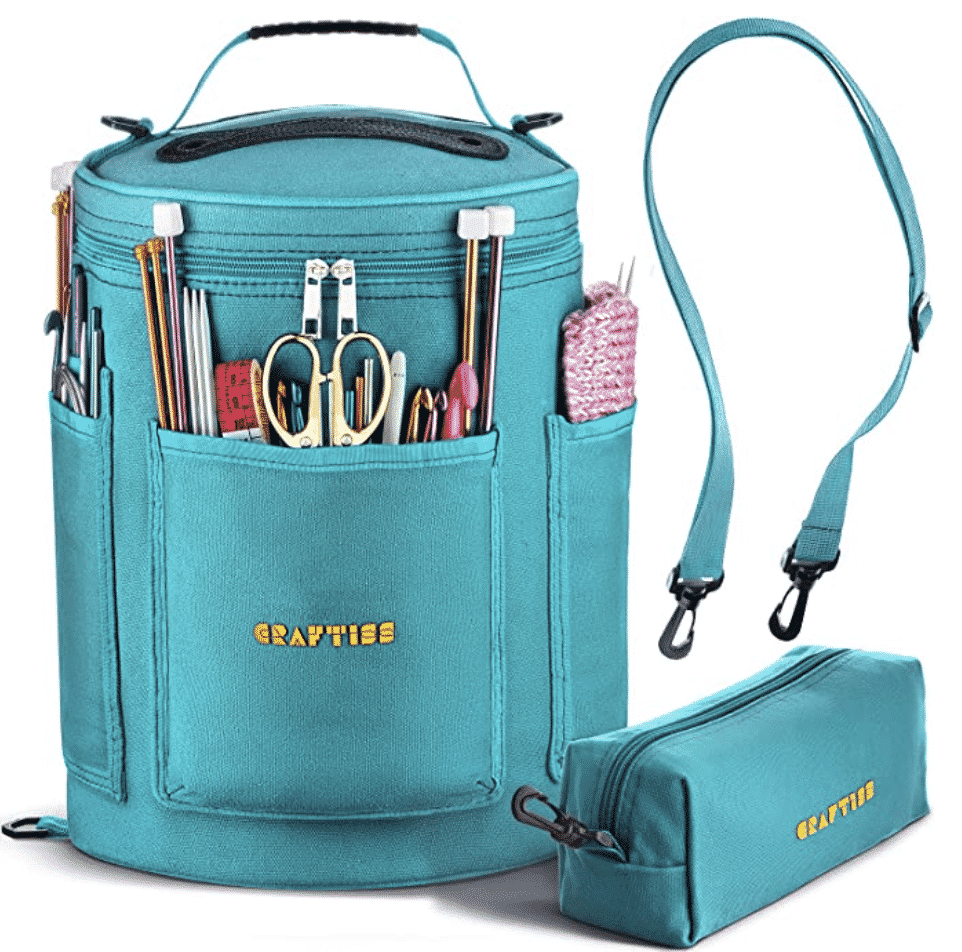 🎁 These Chiao Goo cabled needles are a hidden secret in the knitting world. Joanne discovered them through a student who raved about them. Then we found out during one of our live broadcasts that many more of our viewers and students also loved them. Why? Because they are the kind of cable needles that don't stiffen up and are easy to handle while knitting.
Lovely, right?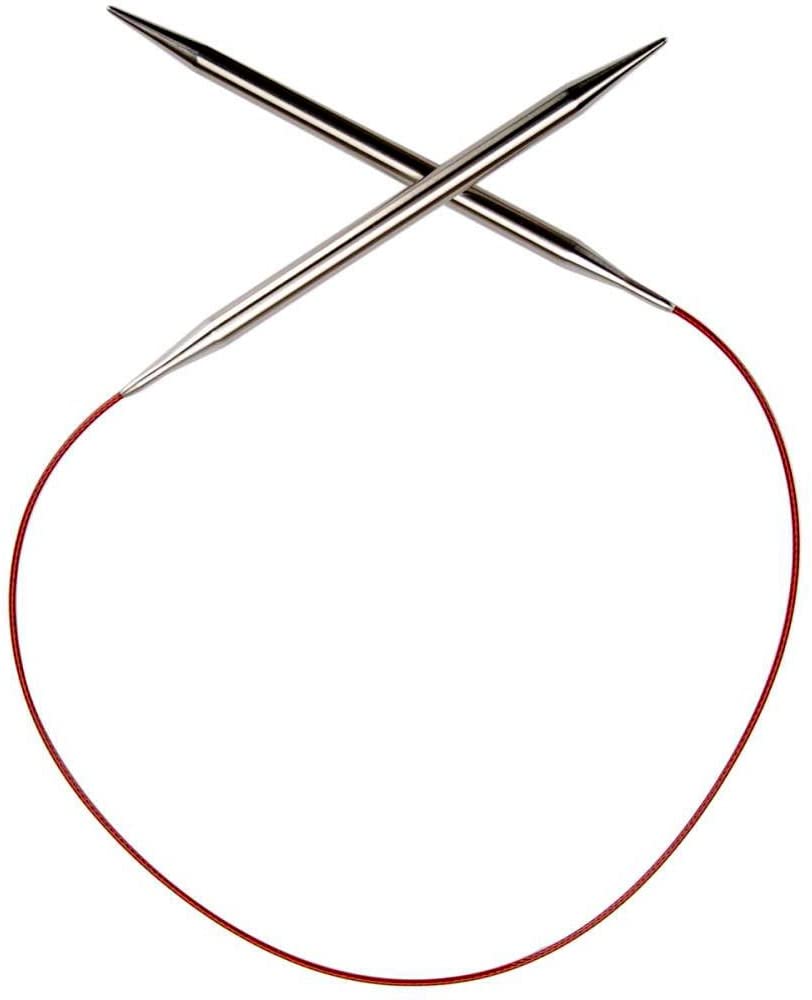 🎁 It's time for you and your tree to receive a gift: this tree yarn ornament is a very sweet reminder of our passion and love for knitting.
Isn't it just precious?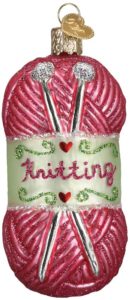 🎁 Vanna's Choice Yarn is one of Joanne's most favorite yarns. It is a line from Lion Brand Yarn and it is quite exquisite in its range of colors. Elegant and unique.
Plus, it is a perfect weight and super easy to handle. 
You will make a super sturdy and unique project with this type of yarn. 
Can you tell we really love it?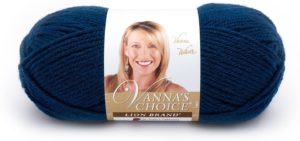 So here is our compilation of great gift ideas for this Holiday season 2020.
With all the weird stuff happening around, you deserve to gift yourself the gift of knitting. 
Knitting is not only an artistic expression, a way to create but also a way to really relax and unwind. while keeping your brain busy.
Tell us what else you think should have made it to the list?