It's that time again! And to get you started with the gift making this season, we'll start with a list of our 7  favorite Quick and Easy Gift Ideas for The Men in Your Life.
We are again bringing you full video tutorials with included instructions for you to follow with. These instructions are all located on the video description inside the YouTube screen, Copy them and paste them on your word or word pad. Or feel free to print them out.
Let's dive right in, shall we?
Here are our Top 7 Quick and Easy Knitted Gift Ideas For Him!
The Unisex Cable Scarf
This is one of the favorites from our playlist. It is quite elegant and unique as it features a pattern full of simple short cables and it's knitted in the round. It's a very simple project that will surely become a favorite on a guys' wardrobe.
The Knitted Slippers
This is the easiest way to craft a pair of knitted slippers. These are practical and can be made in a jiff. Make a pair or make 10 pairs. It's up to you.
The Knitted Tie
This is a simple yet elegant Rosehip Knit Stitch Tie tutorial. You can follow along or adapt it with a different stitch or width. A great gift idea for a special guy in your life.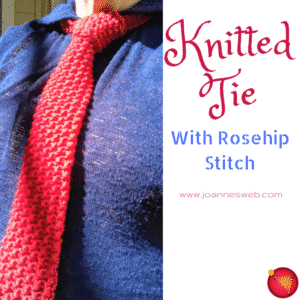 Easy Two Color Beanie Hat with Merino Wool Yarn
This super easy to make knitted beanie hat is a step forward in style as it's made with a highly elastic merino wool yarn from Red Heart called Chic Sheep. It's one of the most interesting and elegant yarns out there. It's quite easy to work with and perfect for garments that need to be stretchy. Make this beautiful piece in just a couple of hours.
The Hourglass Scarf
This is a very interesting take on a scarf. It's made in an hourglass shape to help tie it with style. Follow along with the complete video tutorial:

The Knitted Unisex Gloves (Featuring Cables)
These are some of the coziest knitted fingerless gloves out there. They feature a center cable pattern and a partial thumb cover.
They are perfect for anyone, really.
The Knitted Cravat
This is a very unique project. This Cravat (also know as Ascot) is the quintessential garment of the distinguished gentelman.
Make it with his favorite color and show him how to wear it. Or pair it up with an elegant pipe.
Want more patterns? We have some really interesting ones in our store.