8 Quick and Easy Valentine's Day Crochet and Knitting Projects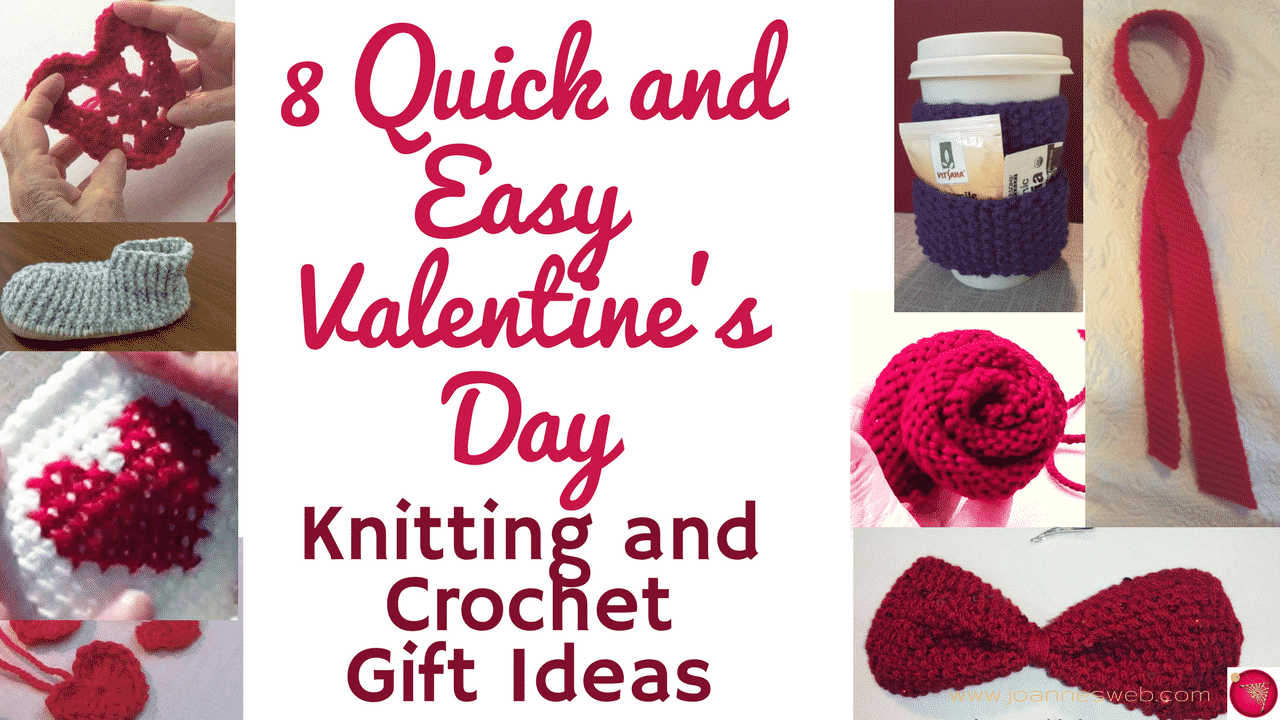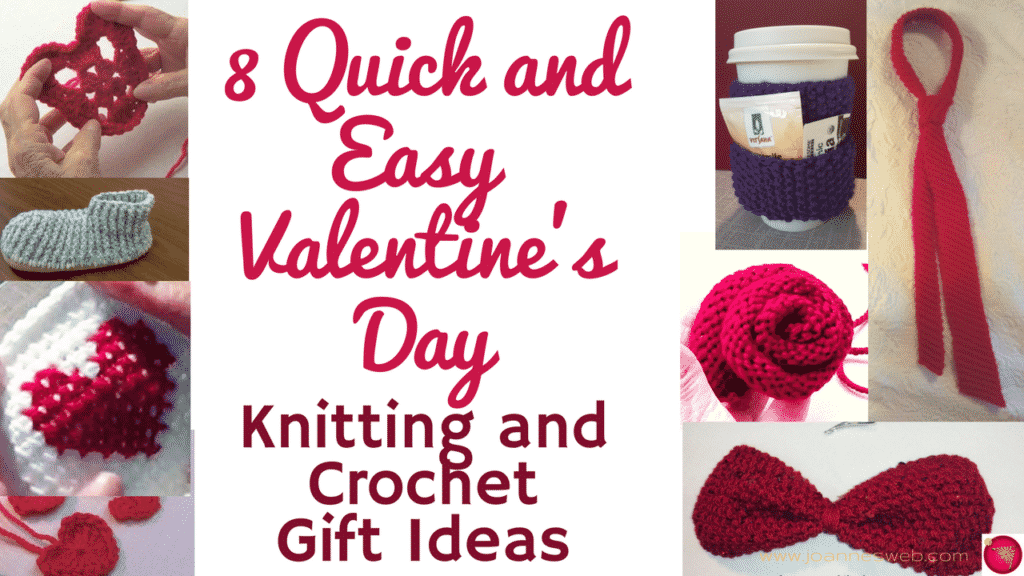 It's almost time to appreciate and love all of those who enrich our lives.
Whether you celebrate Valentine's Day with your partner or with your friends (including the furry ones), we gathered some of Joanne's Web favorite projects for this day of love and friendship.
Ranging from decorative appliqués to start to finish slippers and ties, take a look at our
A which includes:
A quick an easy ornamental heart to use as appliqué, coasters, hanging bows, as part of a wreath or even a pendant.
This is actually a very useful technique to learn. You can make all kinds of designs over Tunisian (or afghan) stitch. In this case, we show you how to stitch over a heart.
A slightly longer tutorial, but very much worth it. A great present to give and a great tie to wear for a special occasion.
This simple, straight-forward tutorial will get you making little crochet hearts everywhere. Some ideas: attach them to wood sticks to make a bouquet or gather them to make a wreath. You can use metallic thread and smaller hooks to make pendants or earrings. Let your imagination help you.
A perfect gift idea for any girl or girl at heart.
The Quick and Easy Crochet Slippers
This is one of our latest video tutorials. These are so super easy to make. You can make a pair in a couple of days, depending on how dedicated you are to the project. I have this pair and wear them ALL THE TIME ( and I am right now).
Another great idea for a bouquet or as a lapel accessory.
The prefect gift idea for a teacher, classmate, mom or dad. You can also personalize it by embroidering over initials, using special buttons and ribbons. Make it special!
So these are some great crochet and knitting ideas for this Valentine's Day. if you want more suggestions make sure you visit our YouTube playlist or our Pinterest Valentine's Day board.
Please remember to tell your friends about our YouTube channel, as we're growing and will keep bringing you more video tutorials about knitting and crochet.
-Ana