Double the fun with when you work double sided knitting!
When knitting, you'll often notice one side of your work looks a bit more polished, and the pretty pattern you've been working on is more pronounced. The "wrong side" of the project is typically the one we try and hide in our work. It's the inside of the hat, the underneath of the sweater or the bottom of the baby blanket.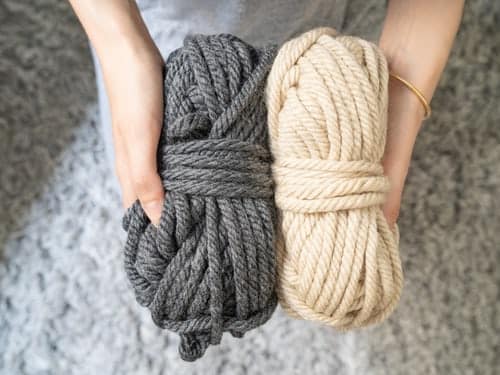 But let us let you in on a little secret… you don't have to have a wrong side! Ok, it's not really a secret, but it is a really great way to knit and we think everyone should try this versatile style.
Benefits of double sided knitting:
Double sided knitting, or double knitting, gets rid of the "wrong-way-problem" by allowing you to simultaneously create two "right sides" facing out, making it ideal for reversible projects! This intermediate technique uses two yarns knitted at the same time and allows the right sides of each color to face out, while the wrong sides face in. Try using two contrasting or complementary colors for some variety. This technique also works with any needle, just be sure to use a size appropriate for your chosen yarn.
Looking for an easy project that uses double knitting? Try the double sided infinity scarf pattern! We love this pattern because it works great with cozy, warm yarns, and because its reversible, you can switch it up with whatever works with your outfit or mood.
When finishing up a project, we know that casting off can be a bit tricky, especially when you're using two yarns! If you'd like a more in depth lesson on this skill, check out this quick tutorial.
Other Project Ideas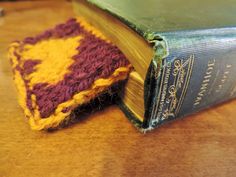 Bookmark
Who wouldn't love a double-sided bookmark? A few years ago, I was reading the Harry Potter series, and couldn't decide which house I was rooting for. If I had had a bookmark with both of my favorite houses on either side, I could change my bookmark to match my loyalty on a whim! Taking on a smaller project like this one is a great way to practice a new stitch as well without committing to a huge investment.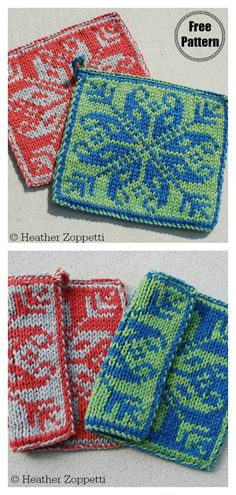 Coasters
A coaster would make another simple and reversible project. Use a warm and cool color so you can switch the coasters up with the seasons. A set of custom made coasters would make a thoughtful housewarming gift as well. Especially if you take the time to think about what your recipients color scheme is in their home.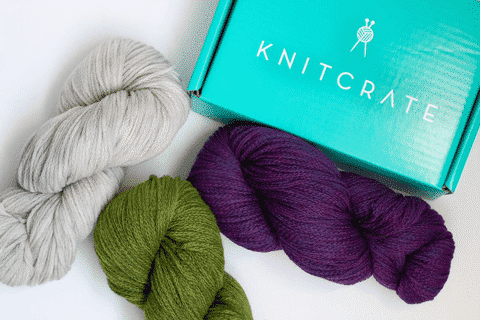 If the yarn aisle is leaving you overwhelmed, leave the choosing to someone else! Knitcrate is a great way to get premium yarn, patterns and bonuses delivered on a customized schedule that fits your needs.
We hope you find these tutorials helpful! We can't wait to see what you come up with!
Happy knitting!
Disclosure: this video and description contain affiliate links 🙂 Thanks for your support!
Let's Get Social!