It's that time again!
Falling leaves, the smell of firing chimney scents and everything pumpkin spice flavored.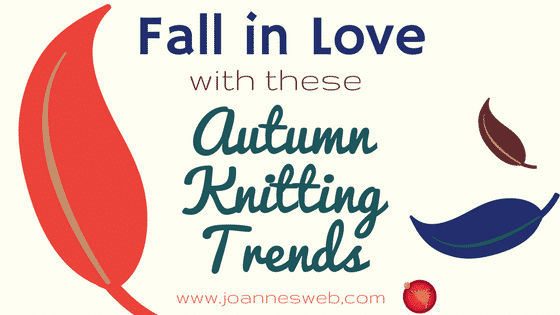 The time to cuddle up with your loved ones: human and furry alike while enjoying your favorite Netflix show and following the most ambitious knitting pattern with leafy motifs.
Am I right?
Well, we decided to bring you an assortment of trends in Knitting to get you inspired and started!
Here are some great ideas:
Cables!

Knitted cables are all the rage in knitting right now. From large simple one to intricate cable and bobble patterns, you can

find them all over the runway, like in this really cool Vogue Knitting post (there's also some great trends like stripes and polo necks). Find some other great ideas inside our Fall / Winter board on Pinterest.

Fuzzy and tassel bags

Handbags and Satchels made with fuzzy yarn or with dangling tassels or barbed yarn are super easy

to make and a great knitted accessory to carry or even a great gift idea for the fashionista in your family (or group of friends). The most popular ones tend to be very simple: a knitted rectangle made of straight stitch with some sewn-in yarn at the edges.

Knit Alongs

So, we finally answered many requests for the very popular Knit-A-Longs! This is a very popular trend in knitting: people follow the instructions for a project and there's usually a deadline to finish it and sharing of WOK ( work in progress) on social media. We started our first Knit A Long on October 11th, so you should join! Here are the details: on our YouTube Channel (blog post to come soon).

Leaf Motifs

OOOOfcourse. You can't have Fall without a leafy pattern! From yarn over patterns to cable knitted leaf patterns find a bunch of them online. We also have a couple of tutorials: Overlapping Leaves and Pine Tree Pattern are great ones to watch.

Halloween

The most fun part about Autumn HAS to be Halloween. While some enjoy wearing crazy costumes, handing out candy and making some crazy horrific looking foods, some of us like to make fun pom-poms, crochet ghosts, knitted pumpkins or adorable baby ghost costumes at home. If you're in search of inspiration you're in luck! Check out our YouTube Playlist and our Store for great Halloween Patterns.

Pantone Color Trends

One of my favorite parts of the Fall. Pantone always comes up with the weirdest colors each season and yet they do have the mood of the season. This Fall most impressive tones are Grenadine, Shaded Spruce and Ballet Slipper (cute, huh?) followed by a more expected Autumn Maple and Tawny Port. Which color will you use for your next project?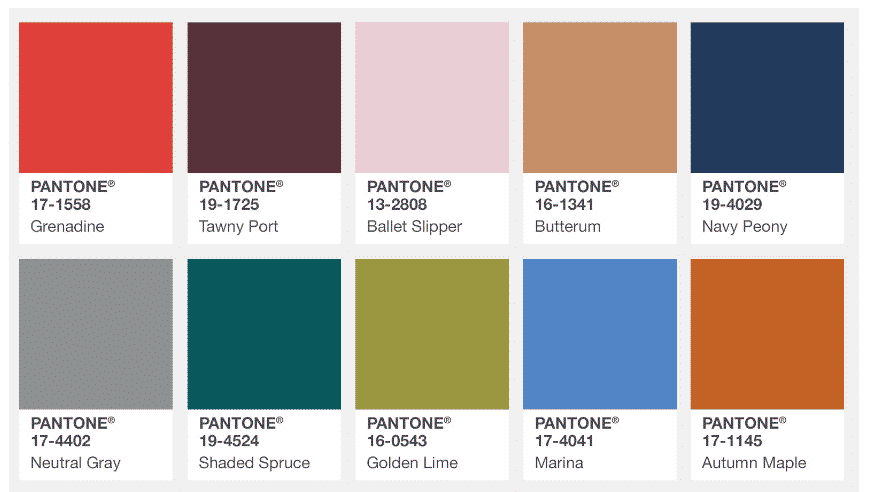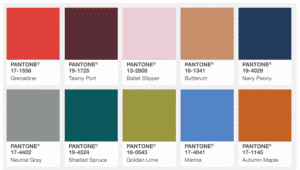 On that note: dod you know how much we enjoy reading the comments and posts you share with us? My mom and I show each other the comments you make and the photos you send us.  So please keep those coming!