It's that time of the year again when all the Black Friday and Cyber Monday Sales come in!
My mom (Joanne) and I have been skipping the frenzy of shopping in person for a while and have selected our favorite gifts online instead, although I do miss the whole energy of it all and particularly the door prizes 😉
But as we know, we can almost always find the same kind of deals online, so we decided to start this blog post with our favorite ways to shop and then our TOP Knitting and Crochet Products.
Top Favorites Gift Ideas For Knitters And Crocheters:
Beautiful Wool-Ease Yarn: The chunky and easiest yarn, 80% acrylic and 20% wool to make your washing easier. We love the twists and variations in colors on this yarn.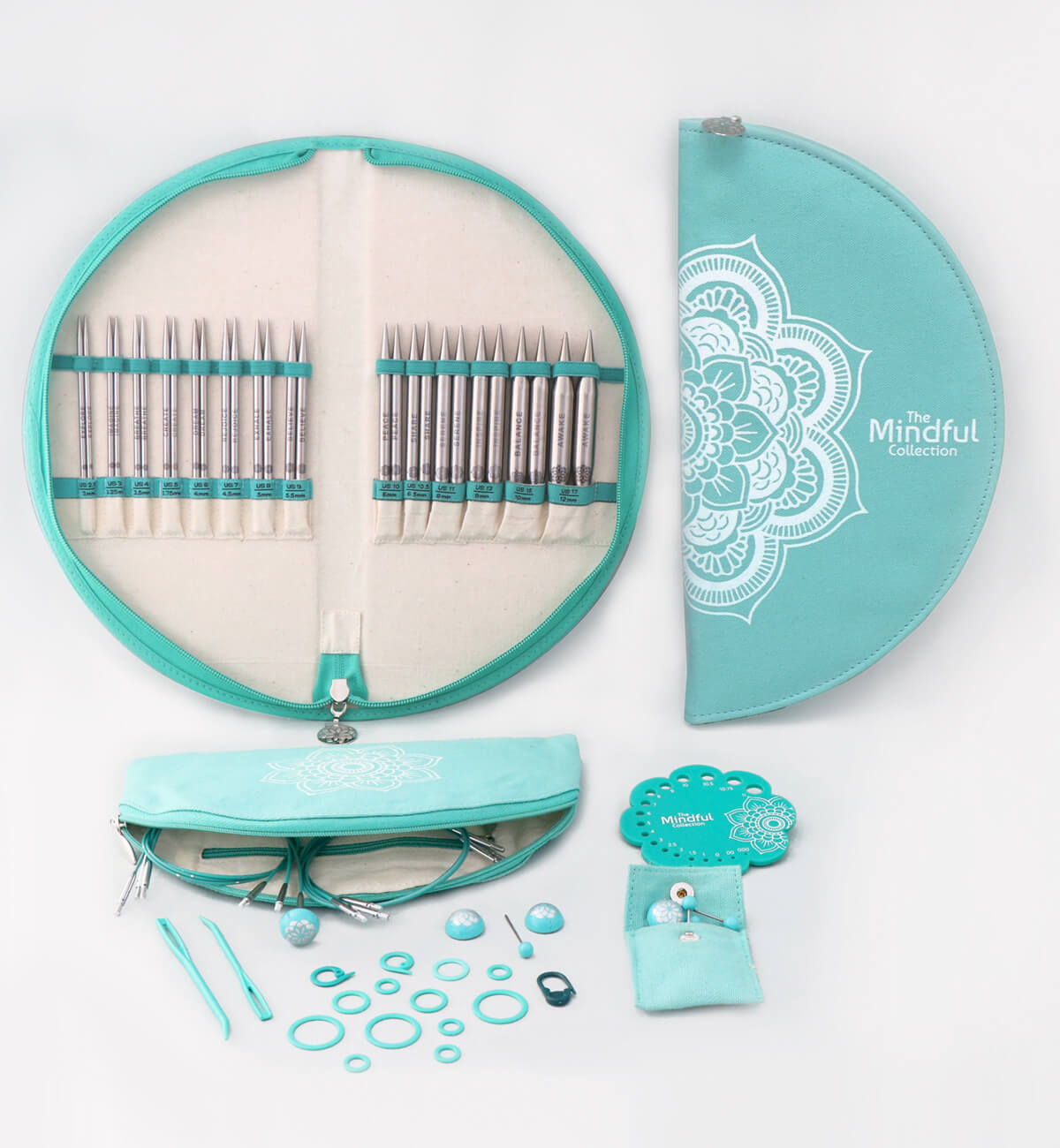 This is THE set Joanne has been using for pretty much all of her projects lately. It consists or a set of cords and interchangeable needles in sizes US Size: US 2.5, 3, 4, 5, 6, 7, 8, 9, 10, 10.5, 11, 13, 15 & 17 (millimeters: 3.00, 3.25, 3.50, 3.75, 4.00, 4.50, 5.00, 5.50, 6.00, 6.50, 8.00, 9.00, 10.00 & 12.00) all with a lovely carrying case and lovely carrying pouch with stitch markers, needle and adjusting key.
For all grandparents or crochet first-time learners out there: The Crochet Easy To Do Set is perfect and it includes yarn and projet guide as well as the tools, of course.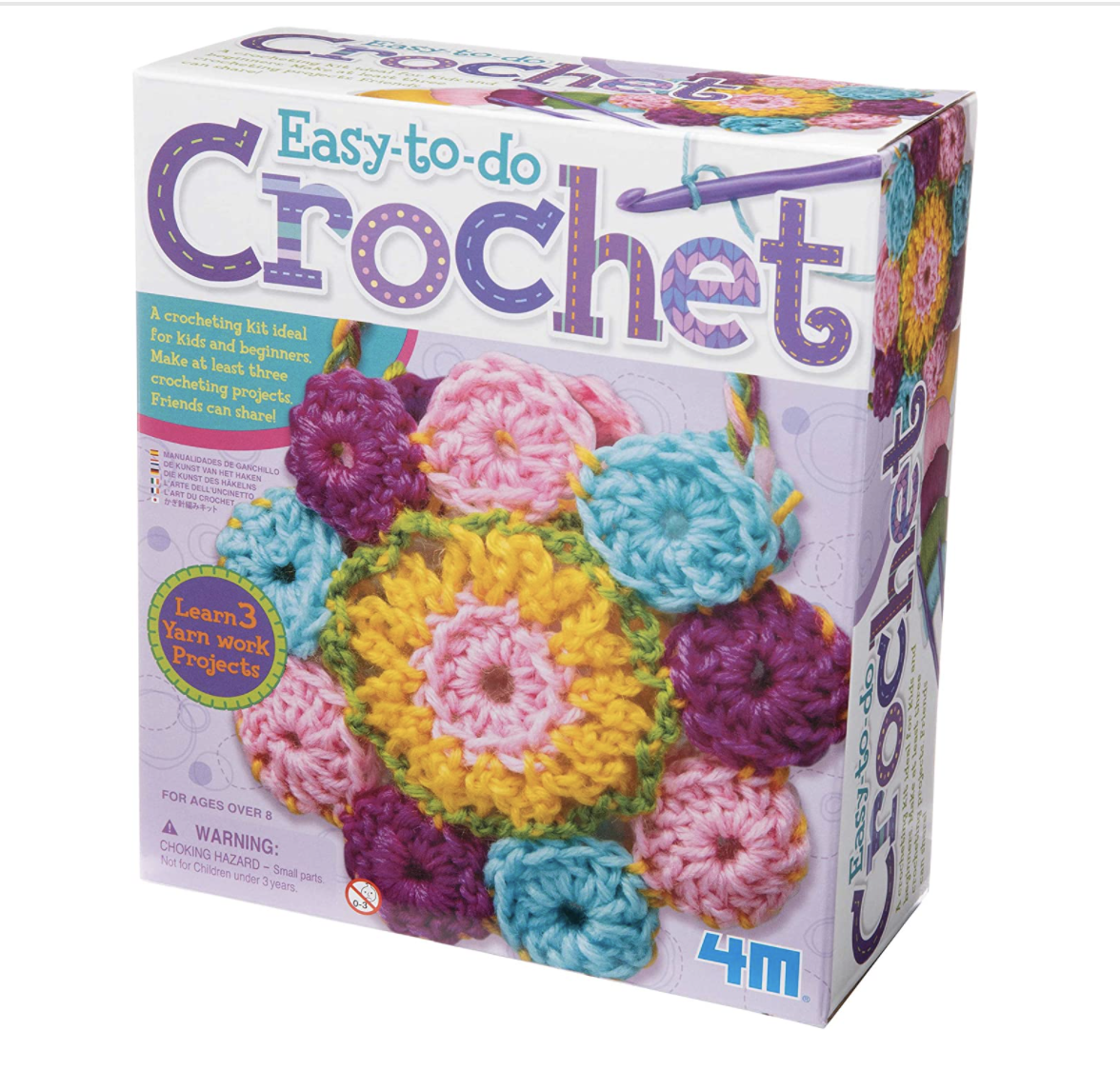 For more serious Crocheters, the Variety Crochet Hook Set from Laurel Hill includes all your ideal hook sizes, but it is also a beautifully carved set from reclaimed woods from muscial instruments:  Ebony, Nam Oc, Trai, and Forest Palm. An hairloom to pass-down to your loved ones

Kindle Unlimited Reading Subscription Discounted 6M, 12M, 24M pre-paid plans: From favorite knitting magazines to knitting fiction. You can get 5% off a 6 month pre-paid plan, 10% off a 12 month pre-paid plan, or 20% off a 24 month pre-paid plan and get your readers can enjoy access to unlimited reading of over 1 million books, a rotating selection of popular magazines, and thousands of books with Audible narration.
I remembe when my mom used to make me stand with my arms in 'L' shape so I could hold the yarn and she could make a ball. And while I do treasure those memories, there are easier ways now, to wind a ball of yarn. This handy Yarn Ball Winder from Knit Picks is simply that.
Your favorite yarn susbcription is back with a bang! Yes, we must admit: Knitcrate had a bit of a s4et-back with the pandemic: from shipping delays and consecuent re-arrangements. But they are back with their top hits: colorways and crates by theme. From sock to knitting or crochet to specialty Marlabrigo . Plus special lessons and workshops. We are quite please with the way Knitcrate has bounced back. And of course, it is still our favorite Yarn Subcription service!
You can get 20% off your first crate with the code Joanne20 st checkout.
Here are some ideas: