It's the first week of December and we are in the midst of making or getting gifts for our loved ones.
For that, we've compiled a list of our top knitting and crochet gift ideas you can make in a jiff along with some other gift ideas that are practical and inspired by our love for Fiber Arts.
If you're also interested in making some Holiday / Christmas ornaments, this is the playlist for you! All the knitting and crochet video tutorials include instructions in the video description for FREE. We only ask for your support by subscribing and hitting the bell button.
So here is the list of our TOP GIFT IDEAS FOR THE WHOLE FAMILY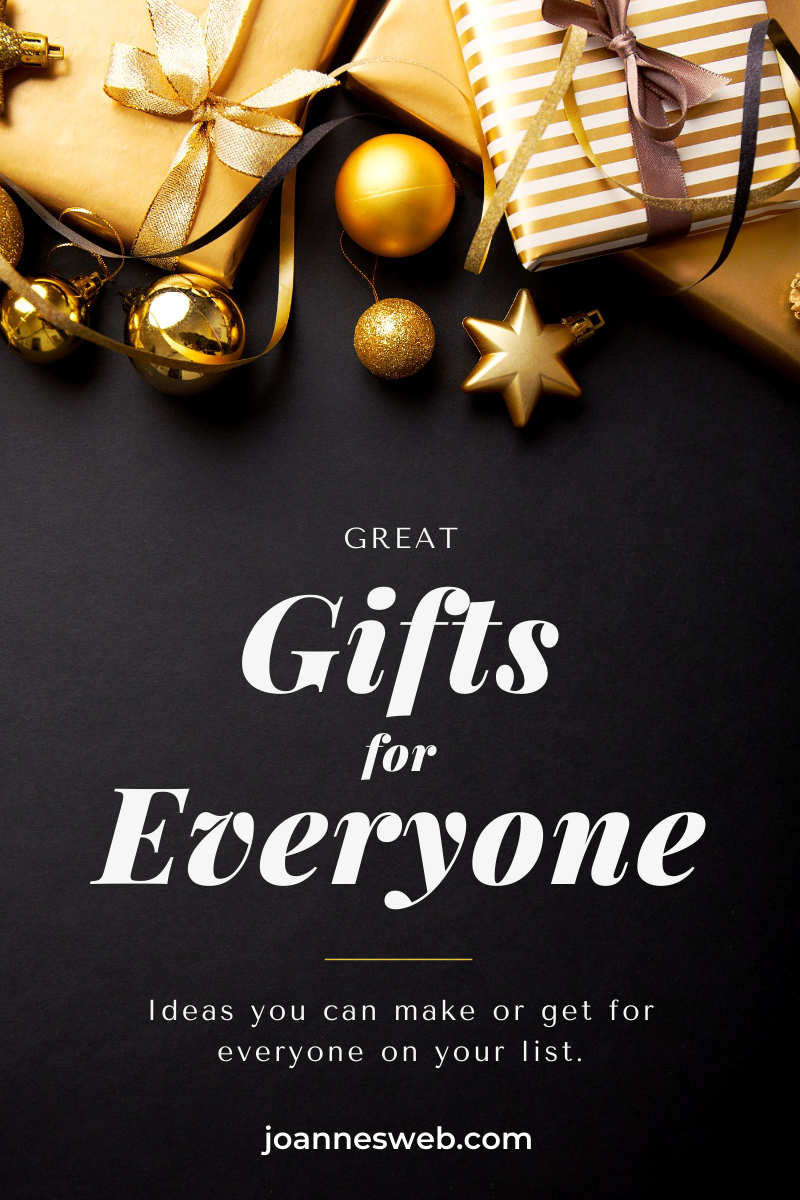 –The Crochet Headband: This lovely headband is made of a chevron pattern with one single repetition. You can sit and get this done in an hour. Make many for anyone on your list. Including yourself!
-The Easiest Knitted Slippers: These are the most simple and easy-to-make knitted slippers you can make. Follow along with the video tutorial to see how they are assembled, which is the main part of the tutorial.
-The Knitted Tie: a straightforward and easy video tutorial on how to make a tie. Elegant, and simple. Create it in one or multiple colors!
-Knitted Baby Booties: for the upcoming or brand new member of the family. Make these baby booties with a very simple pattern and a cleaver sewing hack.
-Me and Grandpa Photo Frame:

A lovely gift idea for grandpa. A picture frame for grandpa.
-Yarn Avalanche Tote Bag: For your knitting circle friends or other fiber artists you want to show appreciation for. We have many more funny fiber arts merchandise inside our Teespring store.
-Knitted Unisex Cowl Infinity Scarf:

This is a lovely cabled scarf that is meant for pretty much anyone in your family. Knitted in the round. Find the pattern and other patterns by Joanne in our store.
-Animal Friends of Pica Pau:

This is my personal favorite Amigurumi Book. These are lovely crochet animals. The construction is beautiful and customizing them with your own favorite colors is part of the fun of it all.
-The Knitted Grocery Produce Bags: These lovely knitted produce bags are lovely and handy. They are meant for grocery shopping for fruits and veggies, but they can become fancier french-bread carrying bags or carriers for your laundry delicates. The uses can be endless.
-The Heart Ridge Fingerless Gloves: These gloves are one of our newest patterns. Long, elegant, and intricate design. Get the pattern and watch the simple video tutorial included.
-Amazon Gift Box with Gift Card: This is a great gift that is not too personal and plenty practical. A perfect idea for teachers, co-workers or other important people you want to thank. You can get it with many types of cards and boxes as well.
– The Knitted Pointed Edge Necklace: Make a lovely necklace with a very simple Picot Edge Knitting Pattern. A lovely and unique gift idea.
-The Knitted Sunny Placemat: Make a set of unique, lovely knitted placemats with our clear video tutorial with instructions.
Well. so we have gathered a pretty varied and interesting list for you with plenty of options for you to make or get gifts for everyone on your list!
We do, by the way, have plenty more ideas through our Holiday and Gift playlists on our YouTube channel.
And a very awesome blog post on GIFT IDEAS FOR KNITTERS, so please make sure you check it out.