(Yarns on photo: Suacy, Tambourine and Vintage)
We're crazy about this beautiful yarn!
The Sashay Boho yarn by Red Heart is one of the most fun Fishnet / Lace yarns we've ever had our hands on.
Red Heart has been kind enough to send us some samples to try it out. We've been playing with this Shashay line for a while now.
This Acrylic (69%) and Polyester (31%) blend has exquisite texture.
Most of their yarn colors are ombre in nature (changes colors) and it's a single strip of fishnet with a bottom border of gold or silver sequins. You can knit or crochet with it by using the wholes from the fishnet or simply using it directly onto a finished garment as a decorative edge.
We have a few videos on this type of yarn. Here are some that teach you how to knit with it or how to even make your own fishnet yarn:
Casting-on with Sashay Yarn:
Here's the rest of the Fishnet/Ruffle/ Sashay Yarn series: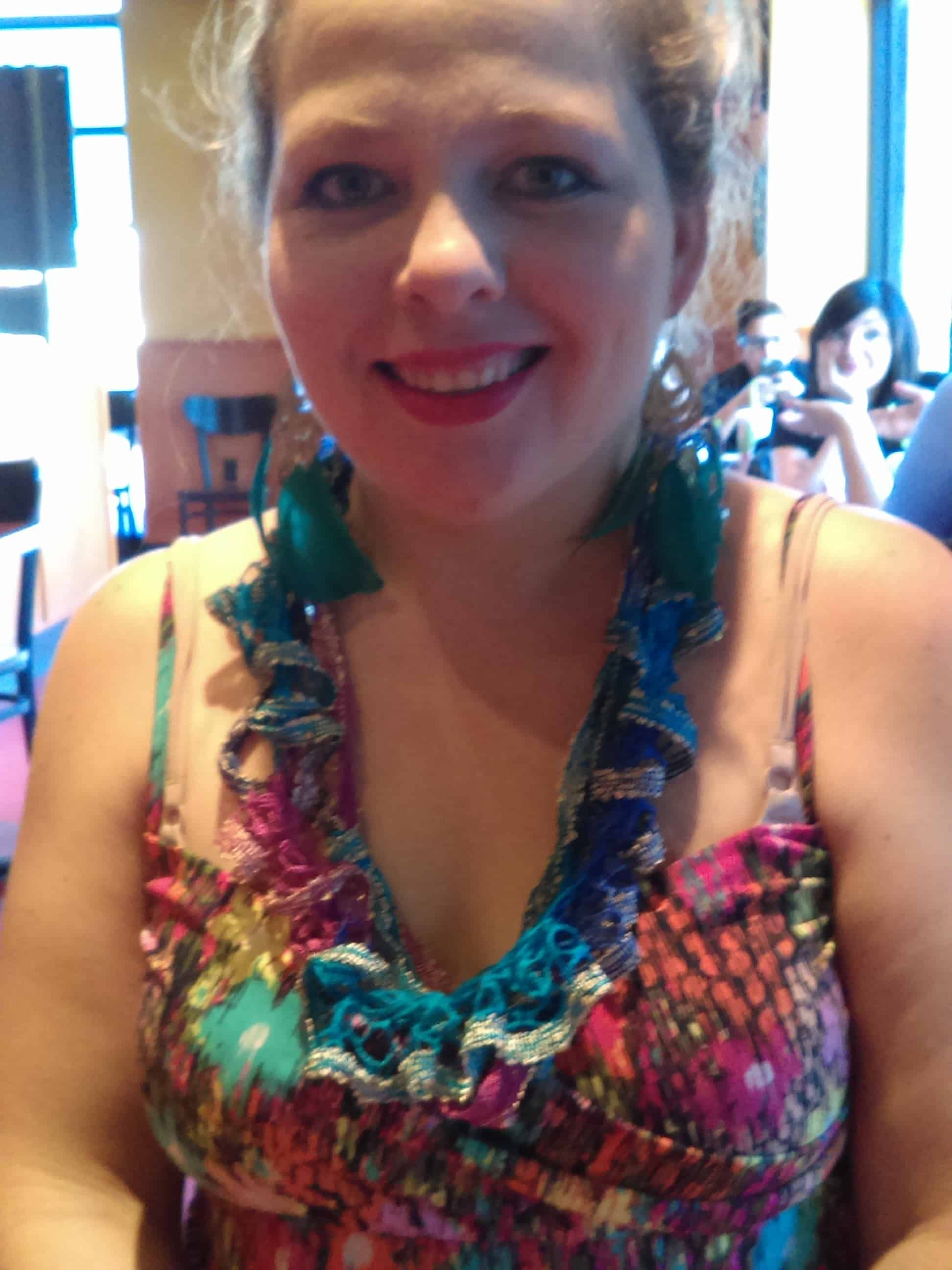 In need of more inspiration: there are some great ideas on Pinterest . We've been working on some ideas too, like this double layered necklace we made for our friends Scarlett:
Another idea: combining with yarn with a worsted (#4) or chunky (4-6) yarn might look really awesome. Try to also use it by knotting it in different ways or layering a few knitted rows of simple yarn and a few rows of sashay. Try it out.
Let us know what you've experimented with and feel free to share on our social networks! We like to brag about our awesome viewers! 🙂
Thanks for reading!
-Ana
Disclosure: This post, as many of our blog posts contains affiliate links, in order for us to keep dedicating time and resources to bring you more great tutorials and creative ideas.