It's August, the dog days of summer. The sun is blaring, and it can sometimes feel too hot to be outside. We think it's the perfect opportunity to stay cool indoors and do what we love… knit! Try something new with this Spike Trellis Knitting Stitch.
(Instructions coming up!)
Disclosure: this video and description contain affiliate links 🙂 Thanks for your support!
It's a lace-like stitch that resembles the spine of a fish. The flowy and open texture means you can play around with interesting yarns that might have more body than the traditional worsted yarns. Knitcrate is one option to discover new and interesting yarns! Check them out here!
What Could You Make With The Spike Trellis Knitting Stitch?
Washcloths or Dishrags
We know, it doesn't sound too exciting to learn a new stitch and create a washcloth with it. Why would anyone want to put in any effort into something that's just going to be thrown around and scrubbed in much?
But!
Homemade dishrags are becoming quite popular in the knitting world. In fact, last year, I made homemade washcloths for just about everybody in my family. They work up quickly, are endlessly customizable to anyone's kitchen scheme, and bonus! They're practical. People seem to love them because they hold water well, and are sturdier the looser texture really helps with scrubbing.
The spike trellis stitch would make an excellent scrubber because of it's thicker center strips. Just be sure to use 100% cotton yarn. Any other yarns won't be as absorbent.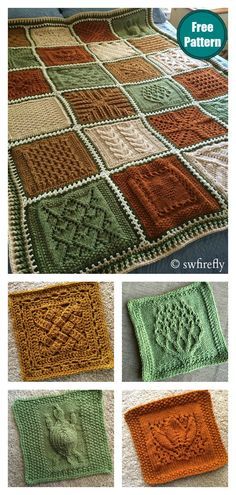 Lace Knit Squares Blanket
Because we have several different variations of lace stitches on our channel, we thought it'd be a fantastic idea to put those stitches together to create a beautiful afghan that showcases your talents.
Each square could be dedicated to a newly learned stitch, repeating however often you wish and combined with complementary colors for the season or home, you'll have a timeless piece for years to come. For the border, try our Undulating Edge Knitting tutorial. This edging will give you a classic, scalloped border look and finish off your masterpiece with flair.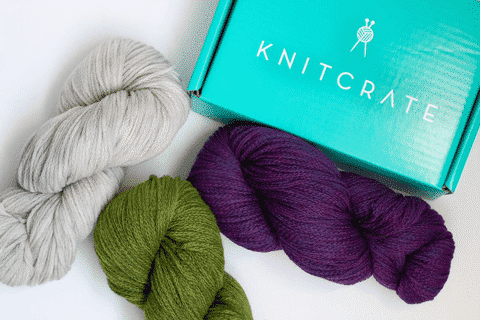 If the yarn aisle is leaving you overwhelmed, leave the choice to someone else! Knitcrate is a great way to get premium yarn, patterns, and bonuses delivered on a customized schedule that fits your needs. We also have an entire playlist of tutorials that include yarns and supplies we've gotten in our Knit Crates. Check them out and follow along with one of our projects!
Instructions for Knitting Spike Trellis Stitch
ABBREVIATIONS:
Multiple of 4
K=knit
P=purl
yo=yarn over
psso= pass stitch over the last one you knitted
INSTRUCTIONS:
1.- *K2, yo, pass 1 purlwise, k1, psso*.
2.- *P2, yo, p2tog*.
Repeat these 2 rows.
The spike trellis stitch is decorative and beautiful and can be used to make a shawl, blanket, pillow cover or really anything you can come up with! For more lace stitches, take a peek at our Lace Stitches Playlist: