Having a shawl in your wardrobe is essential. Not only because they look great, but because they are incredibly versatile and… let's be honest here… forgiving on the waistline. There was a time when shawls were reserved for upper-classmen only as a status symbol. Interestingly enough, as time went on, women began using the shawl as a way to cover up from the sun or, when paired with thicker fabrics and knits, as a way to keep warm from harsh winter weather. Today, the shawl is an effortless piece that can be worn by men and women and comes in virtually endless fabrics, knits, crochet, and patterns. It can be dressed up or down, be worn to a baptism or a walk in the park.

We love this pattern for the beach specifically because the airy texture makes it a great cover-up without being too heavy or warm. This breezy one-piece shawl poncho will keep you feeling comfortable and cool all summer long. It also works great for layering on cooler days when paired with a basic long sleeve t-shirt.
(Instructions coming up!)
The One Piece Shawl is one of the most popular project ideas on Pinterest and for good reason. This simple pattern is essentially a one-piece long rectangular strip that is made of a one row repeat pattern and sewn to its own side. You can easily make this project in a single weekend.
The yarn we used is Uru Yarn in lapis. This is the yarn we got in our April Knitcrate yarn subscription box and we love the color and sparkle in it!
Not sure where to start? We've got you covered with our Get Started playlist.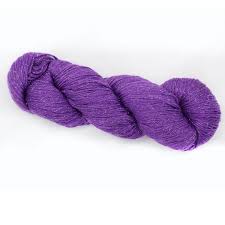 When you sign up for Knitcrate, not only will you receive premium yarns and instructions delivered to your doorstep every month, but because we like you, we're offering 20% off your first crate with the code Joanne20. Happy Crafting!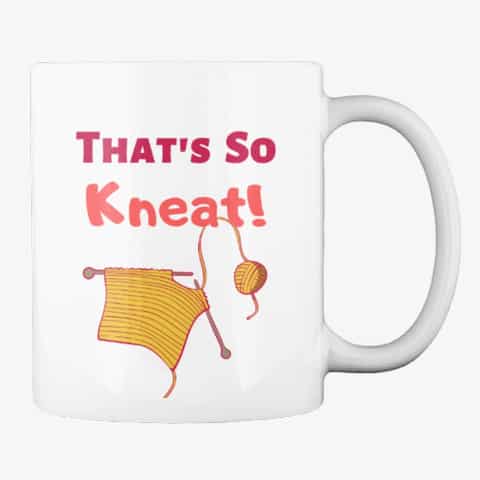 All you need is coffee, a good pun, and some quality needles. Check out our Teespring store for more pretty punny products!
Instructions for One Piece Lace Shawl Poncho
Materials
Sport Weight yarn (about 500 yards)
Size 11US (8mm) needles
Gauge
16 – 17 stitches = 4"
Small = 42"
Medium = 46"
Large = 50"
Width=16"
Instructions
Cast on 66 stitches, softly
Lace Stitch: Multiple of 3
One Row Repeat
Knit 1 stitch, yarn over (by bringing the yarn to the front), knit 2 stitches together
Repeat to the end of the row
Keep repeating this row until 42, 46 or 50" from the start
Bind off softly
Bring the ends of the rectangle to one side of it, starting at the beginning
Pin in place and sew
You now have a triangle at the front
Alternative option: You can wear it with the triangle to one side or to the back
Enjoy your work!
Fix common knitting mistakes with this tutorial.
Not all cast-on stitches are created equal! Try a new method with this tutorial.
Disclosure: this video and description contain affiliate links 🙂 Thanks for your support!
Let's Get Social!