Summer is here, the sun is out, the days are long, and the smell of BBQ wafts down the streets. Although it may seem like a strange time to start a new knitting project, especially a unisex cowl scarf, but summer can be the perfect opportunity to start planning out your fall and winter creations!
(Instructions coming up!)
Typically, lack of demand means craft stores are having great sales on yarn, and after snagging a deal (see our favorite yarns and supplies in our Amazon store), what better project to start with than one that can be worn by the whole family? Often times, when I'm making a new project, I make it for two categories, women or kids. Men often get left out because there just isn't a whole lot of patterns out there that can be worn by everyone.
This unisex cowl scarf has a simple cable pattern that isn't too feminine, and paired with the right colors, can be easily a new favorite for all your friends and family. Easy to slip on and off, and no chance of unraveling like a traditional scarf, cowls are meant to stay put, and offer a natural "bunched" up look that keeps you warm and looks great, no tying required!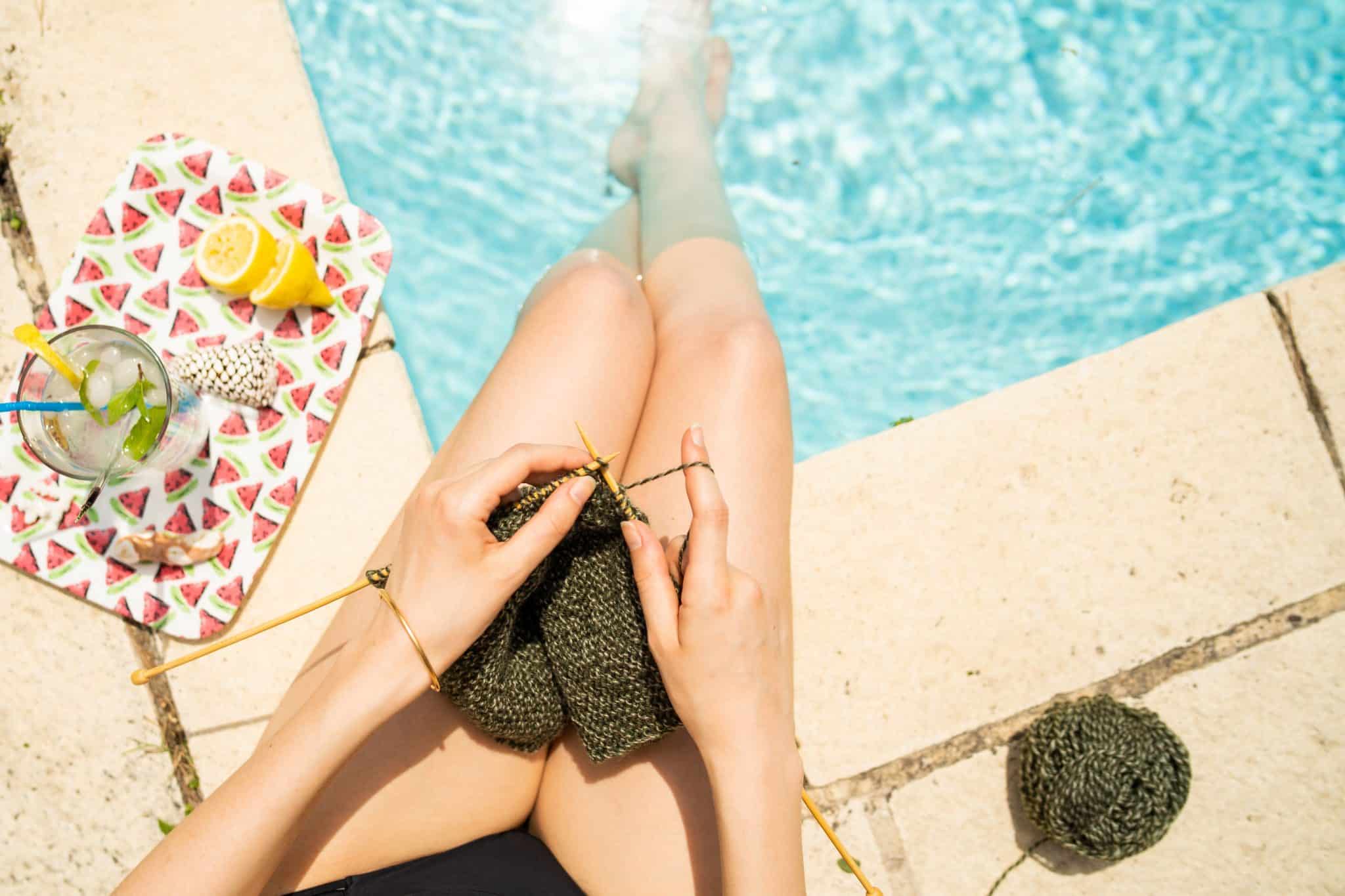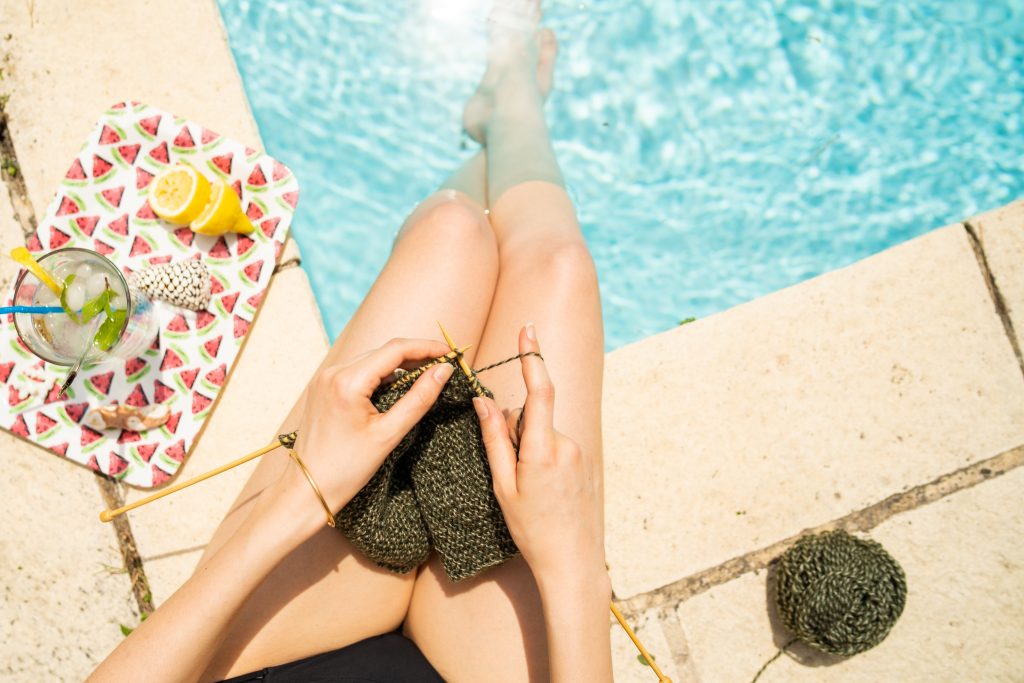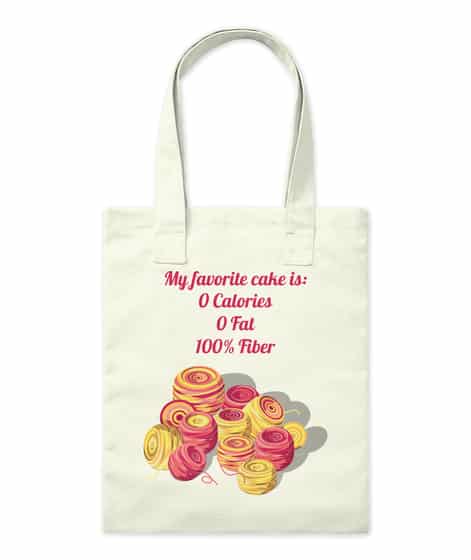 So you've got your yarn, sunhat and towel, and nothing to carry it all to the beach or pool? We've got your back! Check out our Teespring store for some pretty great totes for the punny knitter.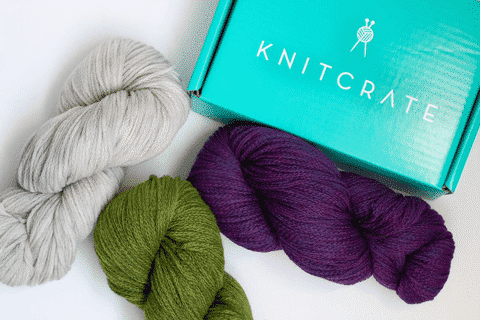 If the yarn aisle is leaving you overwhelmed, leave the choosing to someone else! Knitcrate is a great way to get premium yarn, patterns and bonuses delivered on a customized schedule that fits your needs. We even have an entire playlist of project tutorials dedicated to yarns we've received in our Knitcrate boxes.
MATERIALS:
#4 Worsted weight yarn (we used 2 balls of Red Heart Chic Sheep yarn)
#9 short circular needles
ABBREVIATIONS:
– k=knit
– p=purl
– 3 x 3 back = with cable needle, pick up 3 stitches, place them in the back, knit 3 stitches and then knit the 3 from the cable needle
– 3 x 3 front= with cable needle, pick up 3 stitches, place them in the front, knit 3 stitches and then knit the 3 from the cable needle
* to * = Repeat
INSTRUCTIONS:
Cast on 136 stitches
Work k2, p2 ribbing for 10 rows
On the first row of the pattern part, you need to knit the first 2 stitches together, since the pattern is a multiple of 9 and you need 135
You now have 135 stitches
Rows 1, 2, 3 and 4 – k
Row 5 – *3 x 3 back, k3*
Rows 6, 7, 8 and 9 – knit
Row 10 – *k3, 3 x 3 front* Repeat these 10 rows, 3 more times. for a total of 4
Then you knit 4 rows
Add a stitch to start with the k2, p2 ribbing, (136 stitches) for 10 rows
Bind off in pattern
Have some leftover yarn? Pair your cowl with a matching hat with this tutorial.
Ready for something a bit more advanced? Try this vest pattern tutorial!
Disclosure: this video and description contain affiliate links 🙂 Thanks for your support!
Let's Get Social!