It's Valentine's Day again and we want to bring you some knitting and crochet projects to give your loved ones a much-needed cherished boost!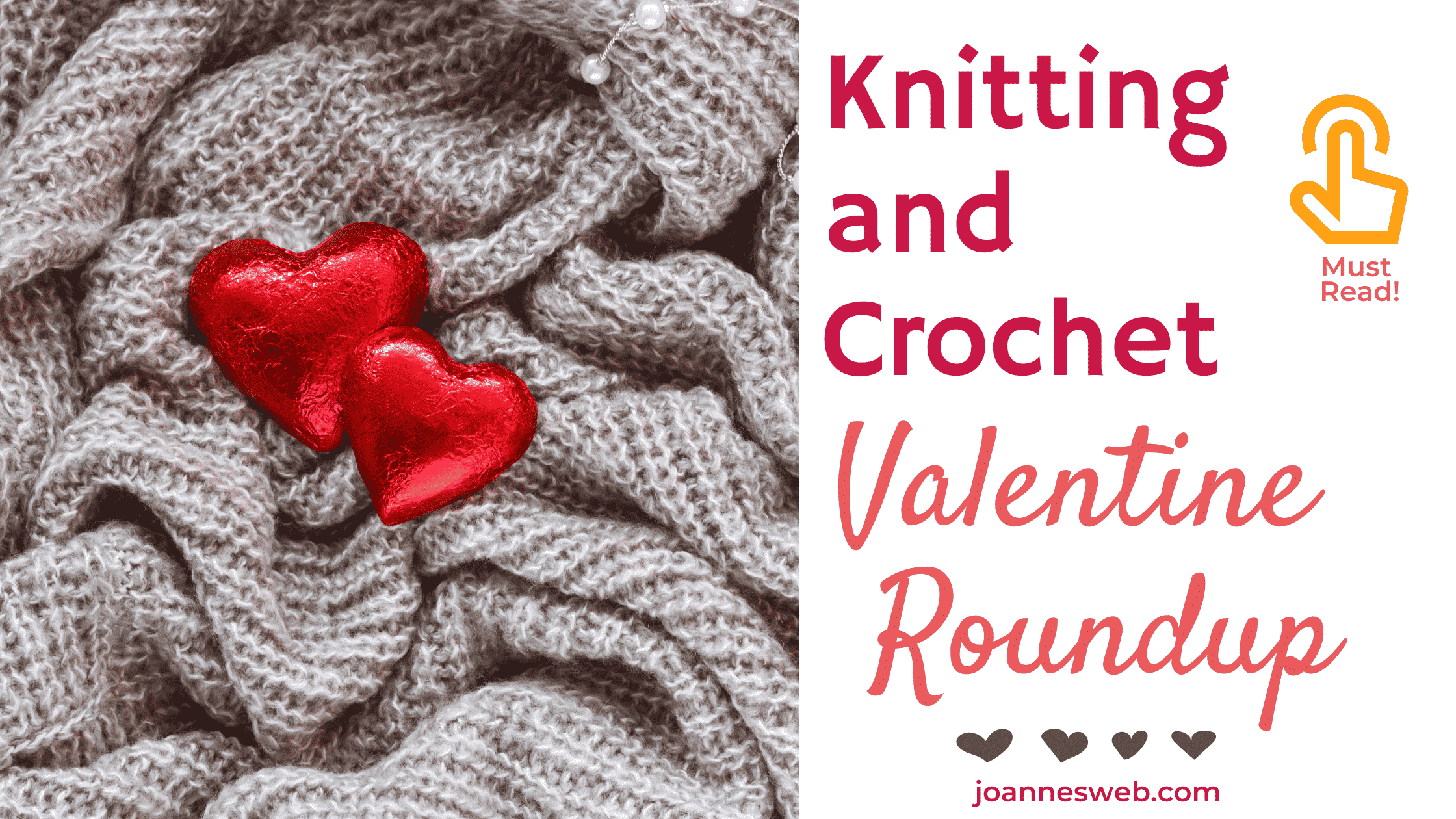 From heart patterns to hear-shaped decor and simple projects. We have gathered beautiful and new ideas for you to create for all kinds of loved ones in your life.
So here's a roundup of the Top Knitting and crochet Valentine's Day Patterns you must try this time!
The Little Hearts Knitting Pattern
This pattern is one of our most popular video tutorials. It is also so very simple to make. You can create a little blanket, make a handbag that you then line with felt, or even a market bag as well.
Perhaps a scarf is also a good idea. 
Follow along with the video tutorial and included instructions in the video descritpion. 
(Click on the image to view tutorial)
This heart pillow knitting pattern is quite elegant and seamless. While there are many like it online, we feel this one is quite unique. 
Comfy and great for your home decor!
Gift it or make it for yourself.
Tiny Hearts Toddler Knitted Set
This set is designed and made by Joanne and her daughter Ana.
It consists of patterns for a very cute toddler beanie and a toddler keyhole scarf with a large pom pom.
Instructions are available in our store as well as reference videos for making the set.
It's the perfect gift for the little toddler in your life. <3
'Love' Crochet Blanket by Marly Bird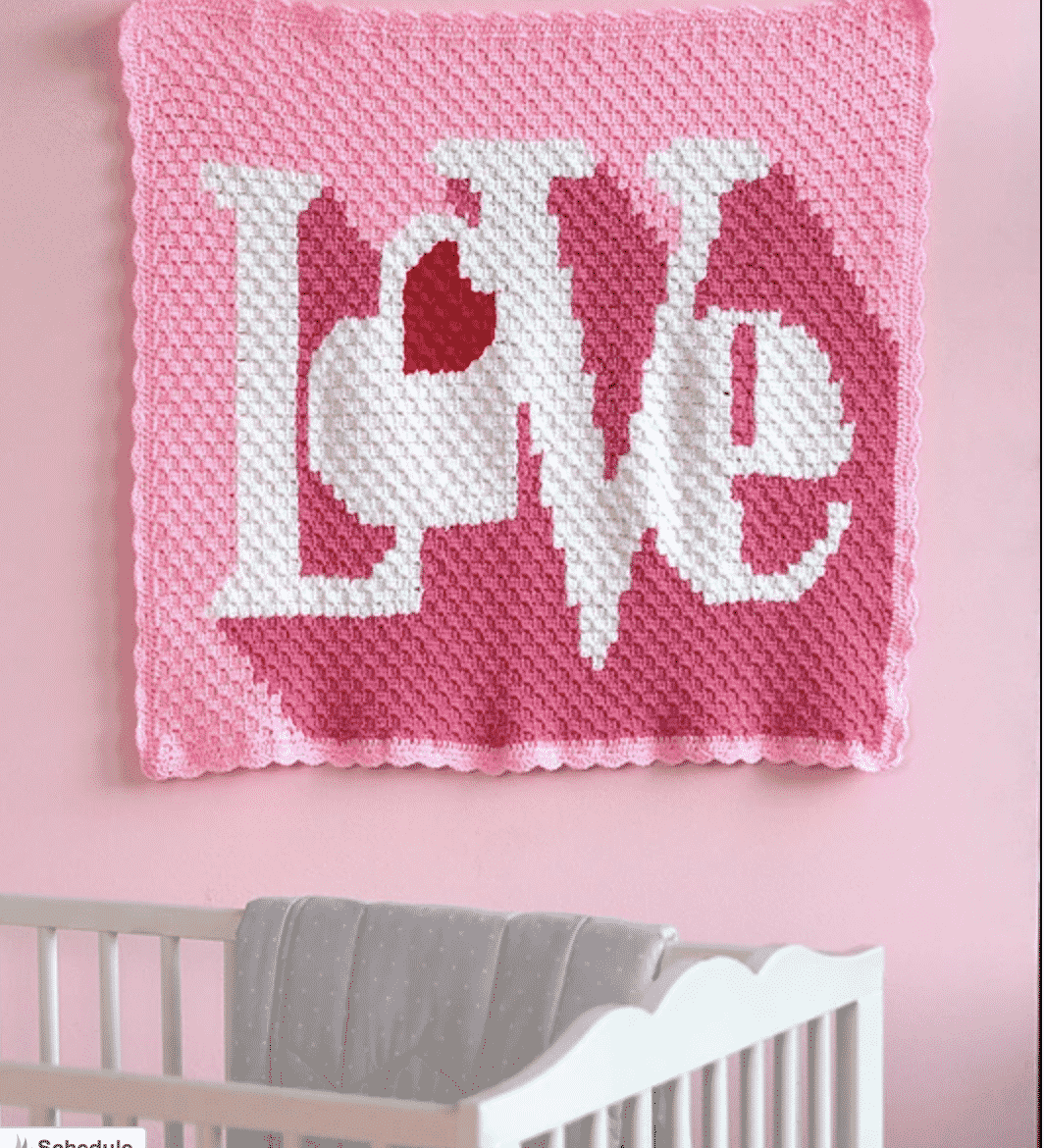 A pretty groovy crochet love blanket made by Marly Bird.
We love how this looks and honestly, it can be made for pretty one anyone, not just as a baby blanket.
You can view this pattern inside raverly HERE.
Our Classic Heart Knitting Pattern
This knitted pattern has become a new classic. It's versatile and quite easy to knit with just yarn overs.
Follow along with the video tutorial and instructions included in the video description.
The Origami Crochet Heart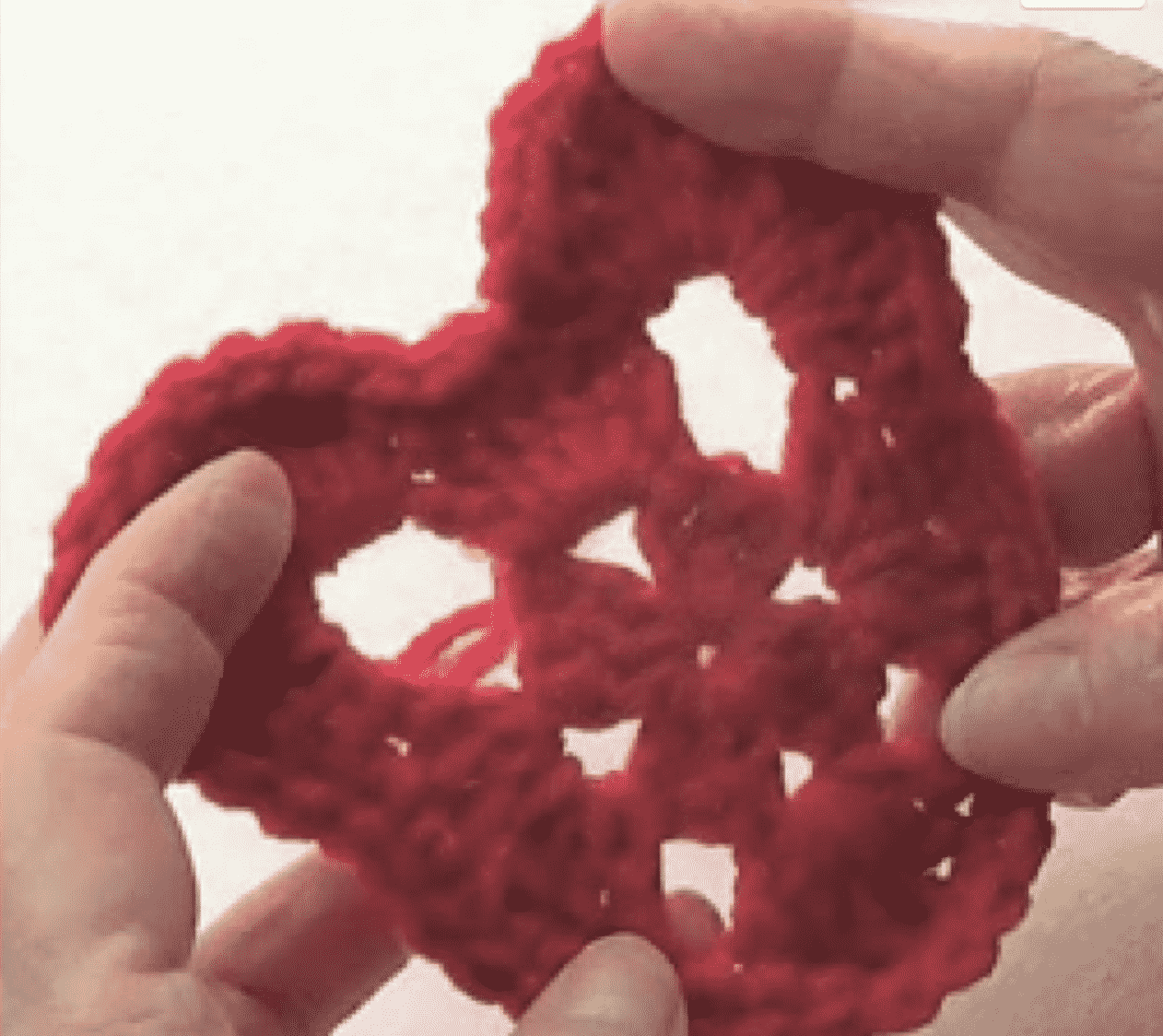 This lovely heart can be part of the applique for a project, the top of a gift, or even a home decor item.
Think crochet heart garland….💕
Follow along with the video tutorial and instructions HERE.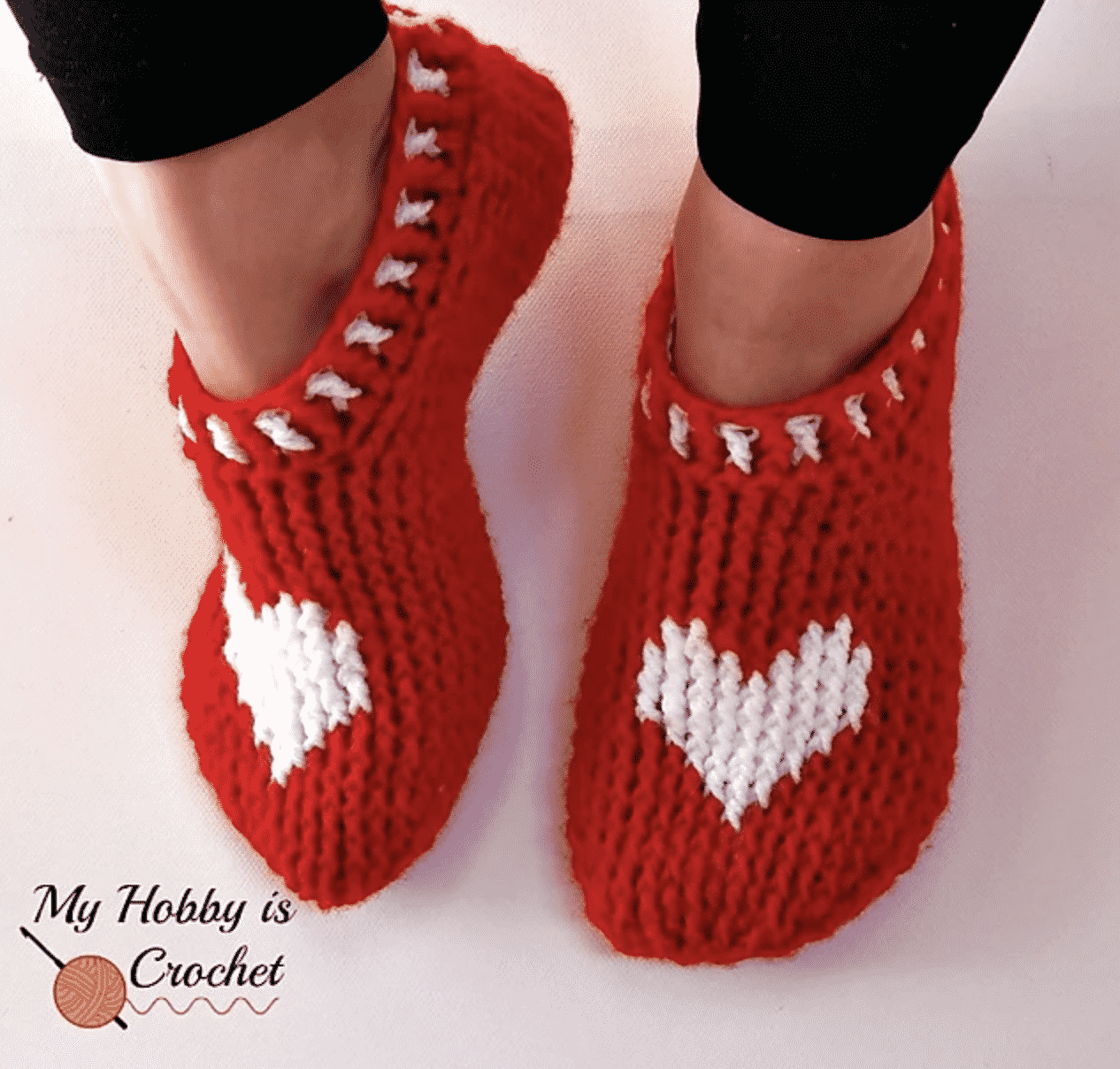 These are super cute slippers create by My Hobby is Crochet.
You can make them in any color combination, of course, and the instructions are available in both English and French!
Aren't they super cute?
Fair Isle Knitted Beanie Hat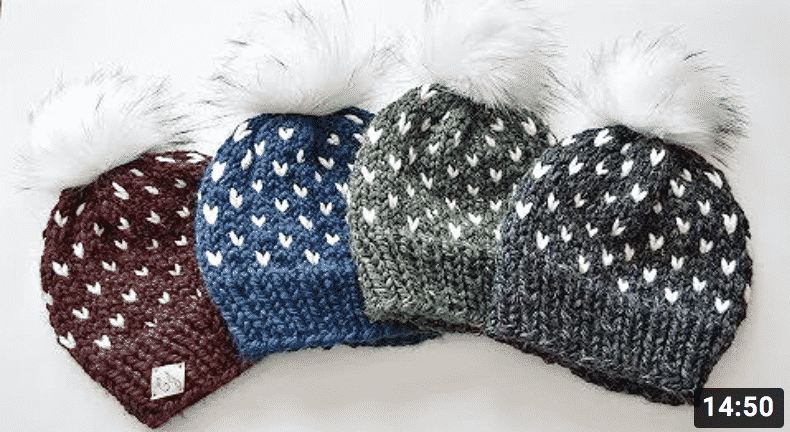 Knit a super simple Fair Isle Beanie Hat with this video tutorial made by CJ Design.
Top it off with a fun pom-pom and ta-dah! a quick and easy gift for almost everyone in your family or friend circle as this pattern is easily adaptable.
Want to share more ideas? Make sure you share them with us through our social media or email us at: joannesweb@gmail.com